The world of forex trading offers immense opportunities for investors and traders to participate in the global financial markets. In South Africa, the Financial Sector Conduct Authority (FSCA) plays a crucial role in regulating the forex industry, ensuring fair practices, and safeguarding the interests of traders.
XGlobal Africa, a leading forex broker, proudly announces its acquisition of the FSCA license, solidifying its commitment to providing a safe and reliable trading environment for South African traders.
The Importance of FSCA License:
The FSCA license holds significant importance for any forex broker operating in South Africa. It serves as a mark of credibility, transparency, and compliance with the regulatory standards set by the FSCA. Obtaining this license is a rigorous process, requiring brokers to meet stringent criteria, undergo thorough audits, and adhere to strict financial and operational guidelines. By acquiring the FSCA license, XGlobal Africa demonstrates its dedication to maintaining the highest industry standards and ensuring the utmost security for its clients.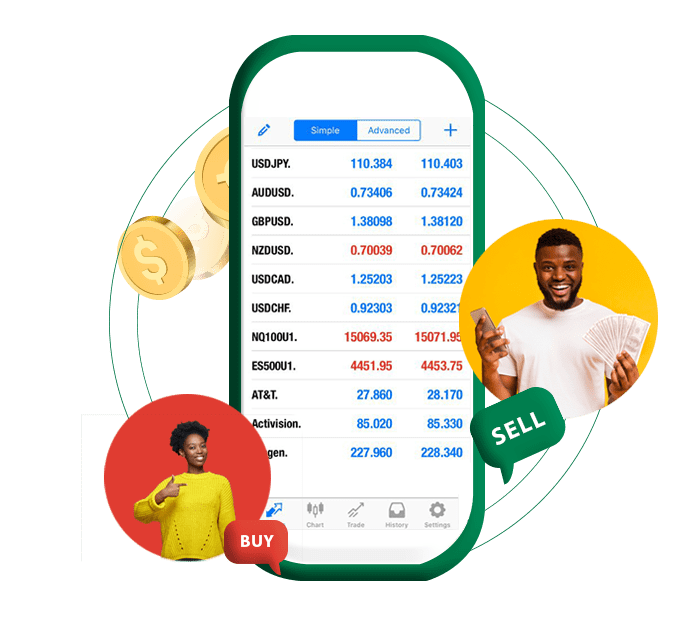 Client Protection and Investor Confidence:
The FSCA license instills confidence in traders, assuring them that XGlobal Africa operates in a transparent and responsible manner. As a licensed broker, XGlobal Africa adheres to the regulatory framework, including stringent capital adequacy requirements and client fund segregation. These measures protect traders' funds, ensuring that they are kept separate from the broker's operational funds and can be accessed by clients in the event of any unforeseen circumstances. By prioritizing client protection, XGlobal Africa establishes a solid foundation of trust, fostering long-term relationships with its clients.
Compliance with Anti-Money Laundering (AML) Regulations:
The FSCA license also signifies XGlobal Africa's compliance with anti-money laundering regulations. Forex brokers must implement robust AML measures to prevent illicit activities such as money laundering and terrorist financing. By meeting the FSCA's AML requirements, XGlobal Africa reinforces its commitment to maintaining the integrity of the financial system and ensuring that its platform is not misused for illicit purposes.
Advantages for South African Traders:
For South African traders, partnering with a broker that holds an FSCA license brings numerous advantages. It provides a recourse mechanism in case of disputes, ensuring that traders' concerns are addressed in a fair and impartial manner. Additionally, the FSCA license requires brokers to maintain transparent pricing, promoting fair trading conditions for all clients. Traders can trade with confidence, knowing that XGlobal Africa complies with regulatory guidelines and safeguards their interests.
XGlobal Africa's acquisition of the FSCA license is a testament to its unwavering commitment to providing a secure and trustworthy forex trading environment for South African traders. By obtaining this prestigious license, XGlobal Africa demonstrates its dedication to regulatory compliance, client protection, and the highest industry standards. Traders can rely on XGlobal Africa's FSCA license as a mark of credibility, transparency, and the broker's commitment to their success.
Read More
The Impact of Politics on Forex Markets
Cryptocurrency Trading and Forex: Similarities and Differences