The world of forex trading has always been dynamic and fast-paced, with traders constantly seeking an edge to capitalize on market trends. In recent years, artificial intelligence (AI) has emerged as a game-changer in the forex market, revolutionizing the way trading is conducted. By harnessing the power of AI, traders are finding new ways to analyze data, make informed decisions, and optimize their strategies for maximum profitability.
AI is transforming forex trading by offering several key advantages:
-Data Analysis: AI systems are capable of processing vast amounts of data in real-time. This allows traders to analyze market trends, news, and economic indicators quickly and accurately, helping them identify potential trading opportunities.
-Pattern Recognition: AI algorithms can identify intricate patterns within historical and current market data that human traders might overlook. This ability to detect subtle correlations can lead to more accurate predictions about future price movements.
-Predictive Modeling: Machine learning algorithms can learn from historical market  data and make predictions about future price movements. This empowers traders to make well-informed decisions based on data-driven insights.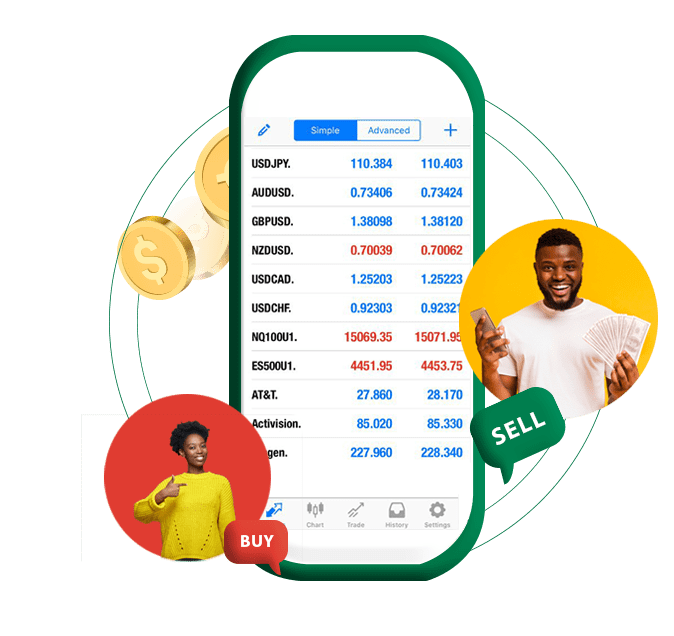 -Risk Management: AI-powered tools can help traders manage risk by analyzing their portfolio and suggesting adjustments to minimize potential losses. These tools can also set automatic stop-loss orders to execute trades when predefined conditions are met.
-24/7 Monitoring: Unlike human traders who need to rest, AI systems can continuously monitor the markets round-the-clock. This enables traders to seize opportunities and react to market developments even when they are not actively engaged.
-Emotion-Free Trading: One of the biggest challenges for human traders is emotional decision-making. AI eliminates emotional biases, ensuring that trading decisions are based solely on data and predetermined parameters.
-Adaptability: AI systems can adapt to changing market conditions and adjust trading strategies accordingly. This flexibility is invaluable in navigating volatile and unpredictable markets.
It's important to note that while AI offers numerous advantages, it is not a guaranteed path to success. Successful AI-driven trading requires careful strategy development, proper risk management, and continuous monitoring of the AI's performance.
In conclusion, AI is reshaping the landscape of forex trading by providing traders with powerful tools to analyze data, predict market movements, and manage risk. The combination of advanced algorithms and real-time data analysis is helping traders make more informed decisions and optimize their trading strategies for better outcomes. As the technology continues to evolve, the role of AI in forex trading is likely to become even more prominent, attracting both seasoned traders and newcomers alike.
Read More
Forex Trading Strategies for South African Traders